Offering Documents
The archives and collections grow, thanks to new material being handed over or existing holdings being added to by private individuals, families and societies and by regular deposits from the Burgergemeinde of Berne. We are happy to help with any questions you have about handing over any archives and documents to the Burgerbibliothek of Berne.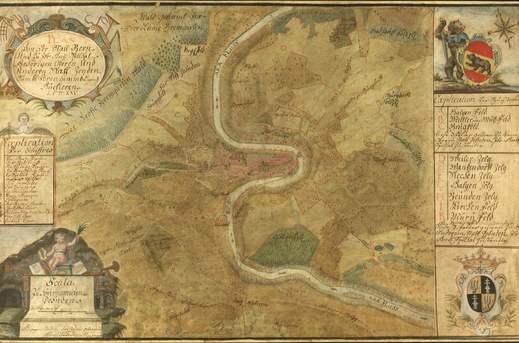 Image caption:
The Burgerbibliothek of Berne accepts archives of different kinds which supplements its collection profile, in particular private archives and papers of individuals, families, societies and companies, image material (graphics, photographs, paintings and portraits) and mediaeval manuscripts. These are the kinds of archives and documents that have built up the collections over the centuries, and they continue to grow all the time thanks to new acquisitions or additions to existing private archives and collections. New holdings are normally received in the form of donations.

The administrative archives of the Burgergemeinde of Berne and the guilds and societies are governed by cantonal community law and are therefore subject to mandatory archiving. The Burgergemeinde of Berne is obliged to deposit its archives.